About Us
Duty Free Americas (DFA)
is the leading travel retailer in the Western Hemisphere offering duty free - tax free products. We carry an extensive selection of world known brands including perfumes, cosmetics, wines, spirits, tobacco, edibles, luxury leather goods, watches, jewelry, sunglasses, and travel-exclusive merchandise.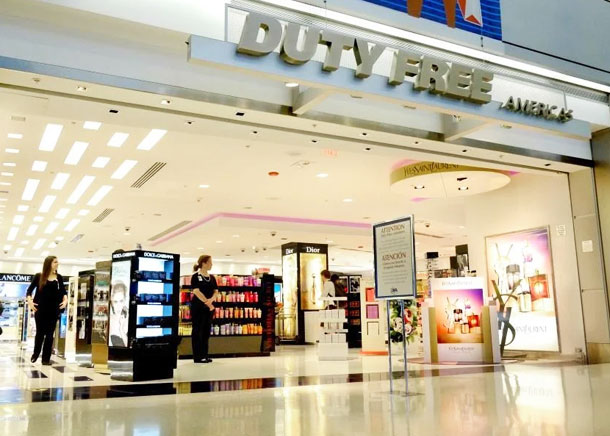 Our mission
is to offer you quality products, cost savings, and a convenient, stress-free shopping environment. We work towards always meeting vacationers' and business travelers' needs and established a reliable, distinguished retail footprint across the globe.
Duty Free Americas maintains market-specific identities
and continues to expand, while offering high-end products at competitive prices in a luxury retail environment. With the best brands in the world, a dedicated sales staff, and a commitment to technology and luxury merchandising, DFA continues to enhance and expedite the consumer shopping experience.
Please visit one of our over 200 store locations to experience a one-of-a-kind shopping experience.
Duty Free Americas Inc also consists of operating divisions including: